Genesis
Created by Arik Levy
GENESIS is the beginning of everything: the beginning of the world,
the beginning of nature,
the beginning of the natural elements,
the beginning of an idea,
the beginning of the creative process…
Download the Genesis collection catalog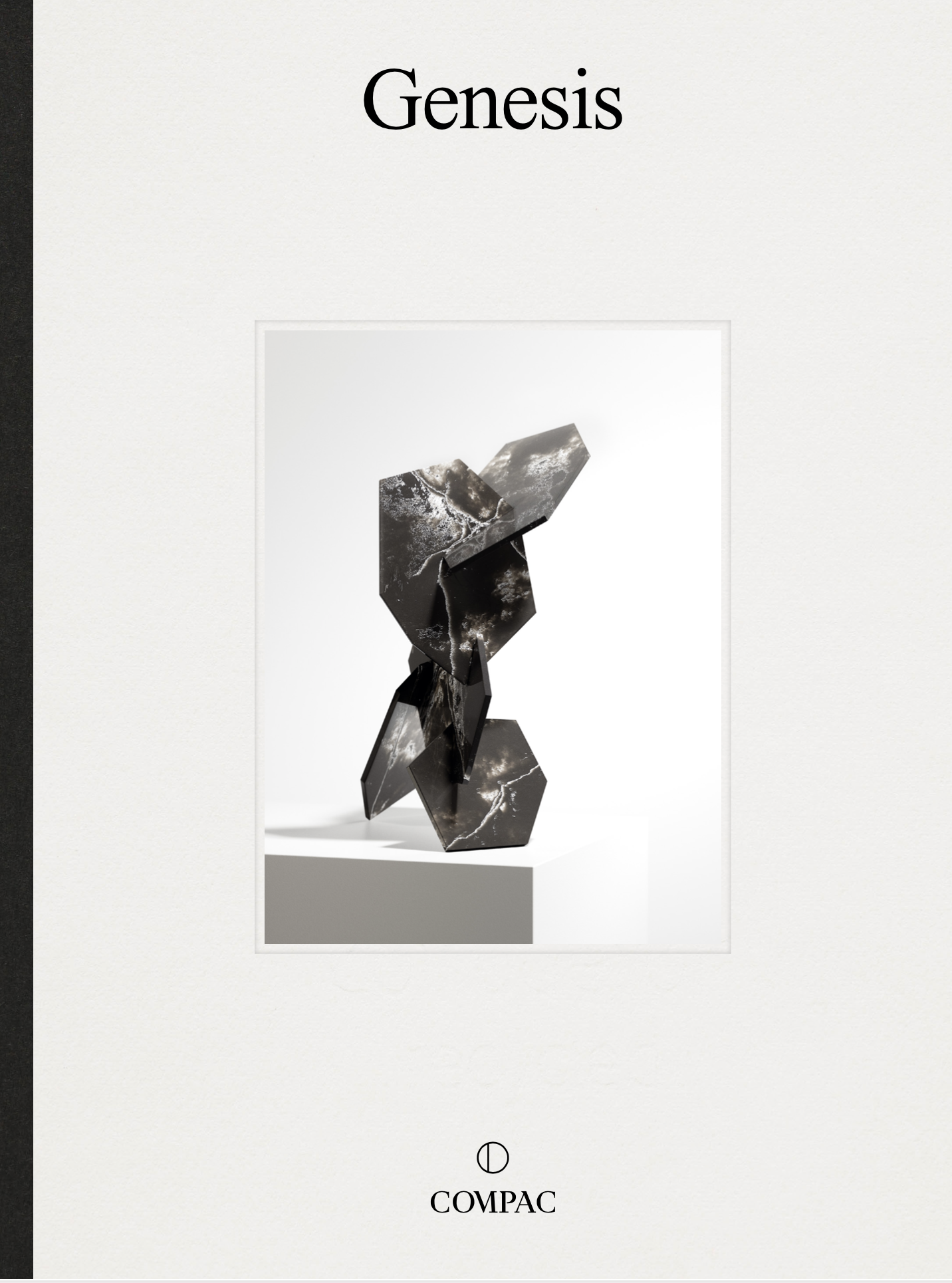 *Form is required.
Ice
ofGenesis
Created by Arik Levy
ICE OF GENESIS is the beginning of everything, the origin of nature, and of matter. The origin of an idea, and a creative process that seeks to change the status quo of surface coverings. This is COMPAC's most ambitious collection, offering a series of surfaces in which technology, design and art fuse together to create something that has never been seen before.
For such an inspiring endeavour, we collaborated with a truly disruptive and transgressive mind, someone who can see beyond: the designer and artist Arik Levy.

Nebulous
ofGenesis
Created by Arik Levy
Nebulous… A nebula is an interstellar cloud―an inspiration from outer space. A star cluster offering a pattern of mineral galaxies looking like our home planetary system. And as Nebulous forms its sculptural appearance in space, patterns are created in a kind of amorphic quality. Everywhere we look, the eye discovers a vast number of configurations and visual compositions. It's an idea travelling over light-years of distance to become an experience of vibrant motivation.

Cobweb
ofGenesis
Created by Arik Levy
Cobweb takes inspiration from the amazing constructions made by spiders… We already know that a single silk thread from a spider has outstanding resistance and ductility in proportion to its thickness. But spiderwebs are no longer just beautiful creations specific to each species. They've become a fantastic metaphor of our Quartz slabs in both strength and beauty. Because the visual parallel between natural stone decorations and our Cobweb patterns are totally inspiring. Just look at them. And imagine the cobweb pattern of natural quartz being spun into the stone by the power of tectonic movement.